Dublin, CA – Emerald High School, the newest addition to the Dublin Unified School District, has been a hot topic among students and parents alike. With its opening delayed until the 2024-2025 school year, many are curious about what the school will offer to its incoming freshmen and sophomores.
Curriculum and Courses
Emerald High will offer the same curriculum and courses as Dublin High School, with a few exceptions. The Culinary Arts Academy will not be available due to facility constraints, but a cooking class will be offered. Due to low enrollment, freshmen interested in choir, drama, and dance will be placed in a combined musical theater class. However, as enrollment increases next year, these classes are expected to be offered separately.
Advanced math classes such as Honors Precalculus and AP Calculus will also be available for students who want them. Engineering and Biomed courses will continue to be offered, with an interview and acceptance process introduced next year due to larger student numbers.
Extracurricular Activities
Emerald High plans a full music schedule next year, including orchestra, concert band, wind ensemble, and possibly jazz. The school's music director, Mr. Tran from Cottonwood Creek, is currently working with the DHS Program. For the Marching Band, they are considering continuing to march as the Dublin Irish Guard for the next couple of years due to the difficulty of having a small marching band.
College Preparation and Counseling
Emerald High currently has one counselor, Ms. Heise, who was previously the counselor for the Biomed program at Dublin High School (DHS). Next year, they plan to add another counselor as each counselor handles about 400 students and they expect about 900 students next year.
The school recently held their first counselor parent night where they discussed high school graduation requirements and college eligibility. They have a College and Career Center staffed in partnership with Tri-Valley ROP, a high school program for the Tri-Valley – Livermore, Pleasanton, and Dublin.
Future Plans
Emerald High is considering starting a Computer Science pathway as well as a Construction pathway in partnership with Tri-Valley ROP. The latter would be geared towards architecture and building, reviving skills such as woodworking and metalwork.
Mr. Rojas, the principal at Emerald High School states, "The main goal for this year is to build a unique culture and community at Emerald High School, distinct from Dublin High School (DHS)." The school has chosen to identify itself as "Emerald Aerouants" or "Aeros" for short.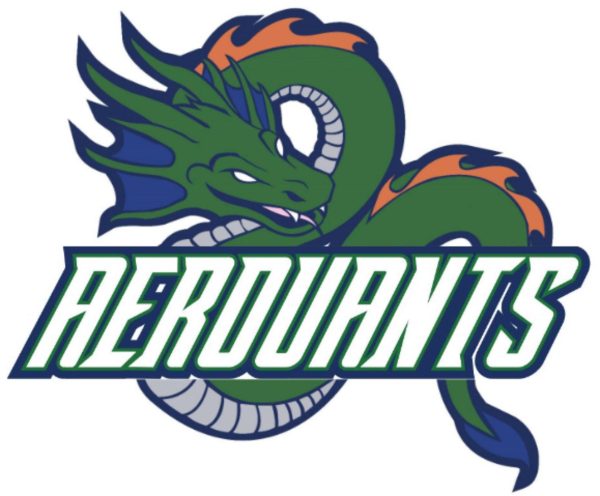 The vibrant mascot of Emerald High school.
https://www.danvillesanramon.com/news/2023/03/09/dublins-emerald-high-school-unveils-new-mascot
Student Opinions
Several eighth-grade students shared their thoughts on the new school and Dublin High School. However, all eighth graders from Fallon and Cottonwood Creek will be assigned to Emerald High School as freshmen next year. The choice was only available for the current freshman class.
Sloka Vankineni: "DHS has more developed clubs and classes. EHS has more opportunities to start new things though."
Vaishnavi Badi: "DHS is going to be really competitive because like all the kids in Dublin are there."
Avisha Nampally: "I am doing water polo, so I will probably go to DHS, because I don't think EHS will have a water polo team."
Sanaa Jadhav: "I want to be with my friends."
Reva Gupta: "The sport I am doing is wrestling… So there's a very less likely chance that there is going to be a wrestling team at Emerald…"
Veda Raman: "I take orchestra… But the new teacher seems nice. So I'm hoping it'll be good."
Naomi Manyo: "I want to join the STEM program and do video production."
Arjun Mahajan: "I want to go to Emerald High for modern facilities and better infrastructure. DHS is more overcrowded and they have older facilities.
Caitlyn Wong: "All of Dublin knows that Dublin High is full beyond its capacity…Some advantages are going to a new school with academic opportunities."
FMS 8th graders' opinion on which high school they would rather attend.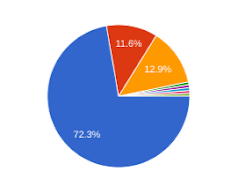 Blue – EHS
Red – DHS
Not Sure Yet – Yellow
As Emerald High School prepares for its grand opening in the 2024-2025 school year, it's clear that the school is not just a new building but a beacon of opportunity. Despite the challenges of delayed construction and curriculum adjustments, the school is poised to offer a robust educational experience. From its diverse course offerings to its commitment to college and career readiness, Emerald High is shaping up to be a vibrant addition to the Dublin Unified School District.